HISTORY Welcome To

Mémorial-Pégasus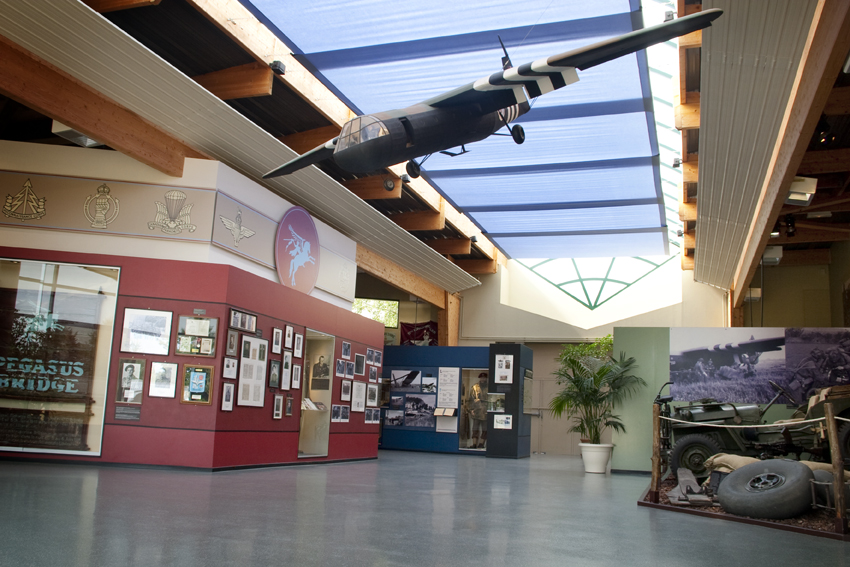 Story of Museum

Inaugurated on June 4th 2000 by HRH the Prince of Wales. The Memorial Pegasus is dedicated to the men of 6th Airborne Division and their role during the Battle of Normandy from June to September 1944. The museum was designed and constructed within a few months by the D-Day Landing Committee presided by Admiral Brac de la Perrière.
Jean-Marc LEFRANC (Former Deputy of Calvados)
has been Chairman of the Landing Committee since 2015.
Guided visits, within a thematically laid out exhibition hall, enable the visitors to discover the missions of the division. Missions carried out before the seaborne landings on the beaches in June 1944, The Longest Day.
Hundreds of historical objects and photos of the era are presented in the museum.
The original Bénouville Bridge, renamed Pegasus Bridge after the liberation, is on display in the park of the museum along with a Bailey Bridge and a full size copy of a wartime Horsa glider.
The collection is constantly increasing in size.
June 2000

Inauguration by HRH The Prince of Wales

June 2004

Inauguration of the Horsa glider replica by HRH The Prince of Wales

June 2009

Inauguration of six monuments dedicated to the glider borne troops who liberated Horsa and Pegasus Bridges.

June 2014

Restoration of the Centaur Tank now in the museum park